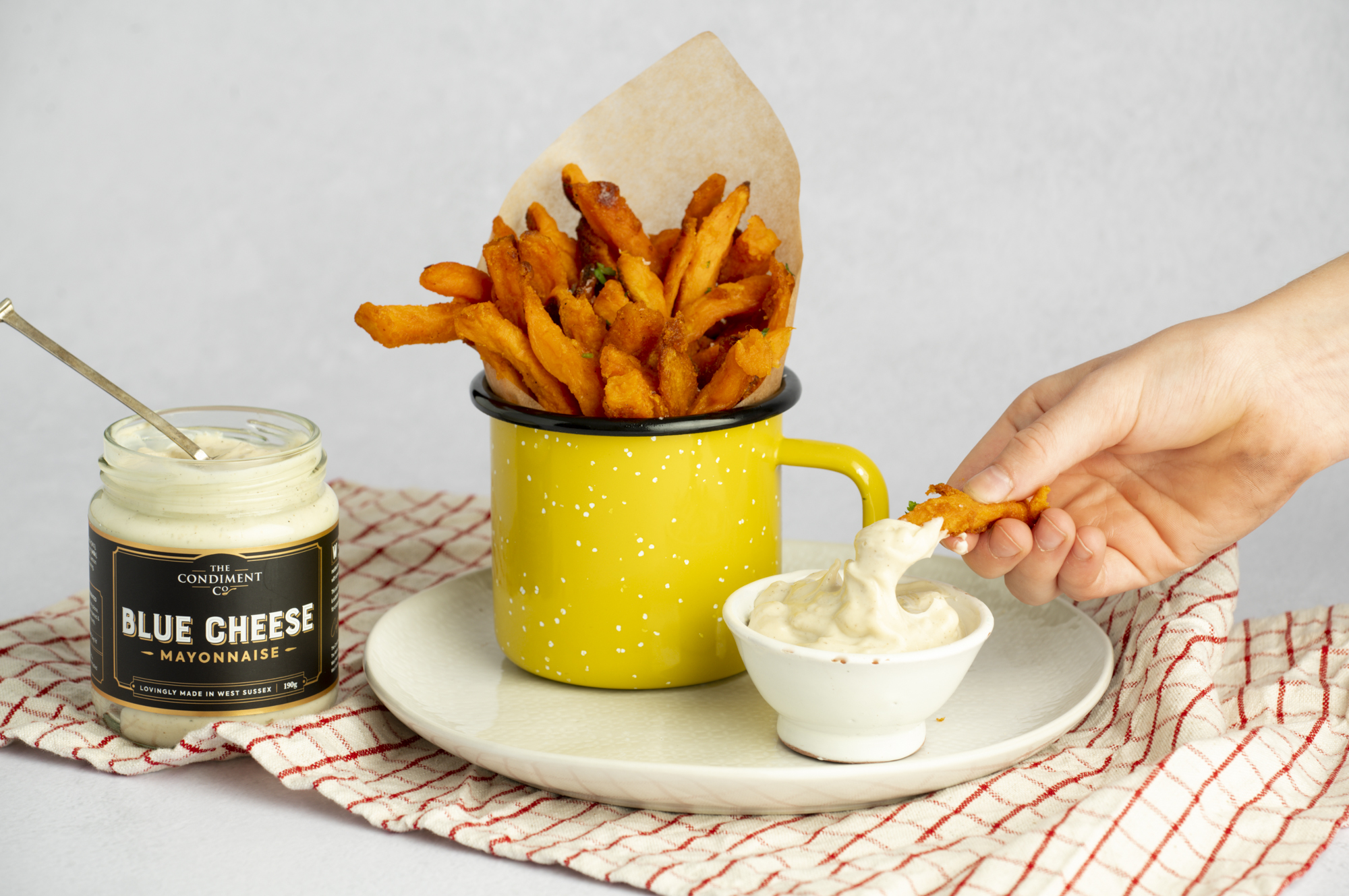 Blue Cheese Mayo as a Dip
Blue cheese mayo makes a great dip for vegetables, chips, and crackers. It's simple to prepare – just mix the blue cheese mayo with a little sour cream to create a tangy and creamy dip. You can also add a few extra ingredients like garlic powder or chopped chives for an extra boost of flavour.
Blue Cheese Mayo as a Salad Dressing
If you're looking for a salad dressing to elevate your leaves, blue cheese mayo is an excellent choice. Simply mix it with a little lemon juice or vinegar, salt, and pepper to taste. This dressing pairs well with mixed greens, tomatoes, and cucumber, and can add a unique twist to your every day (and let's face it – more boring) salads.
Blue Cheese Mayo as a Burger Topping
The days of crumbling your blue cheese are over. Save time and effort by grabbing your jar of our mayo and spread it straight on the bun. It pairs well with caramelized onions and crispy bacon and can add a gourmet touch to your homemade burgers.
Blue Cheese Mayo as a Sandwich Spread
Blue cheese mayo is a fantastic alternative to regular mayo on sandwiches. It adds a distinct and delicious flavor that pairs well with a variety of meats and veggies. Try it on a roasted turkey or chicken sandwich with crispy bacon and lettuce for a sarnie that packs a real flavour punch!
Now we've given you a whole load of cheesy inspiration, the only choice is which to try first. Let us know what you think by sharing your recipes with us on Instagram @thecondimentco/.
Blue Cheese Mayo is a staple at our family BBQs - the kids love dipping their burgers into it!