Seafood Sauce
One of the most popular uses of Marie Rose sauce is as a seafood sauce. It is traditionally served with a prawn cocktail and other seafood dishes. To make a simple prawn cocktail, mix cooked prawns with lettuce, cucumber, and avocado. Drizzle the sauce over the top and serve with a wedge of lemon.
Salad Dressing
Mix your sauce with some olive oil, lemon juice, and a pinch of salt to make a delicious dressing for your salads. It pairs particularly well with salads that contain shrimp, crab, or other seafood.
Burger Topping
Marie Rose sauce can also be used as a burger topping. Spread it on your bun and top it with your favorite burger toppings, such as lettuce, tomato, and cheese. It adds a delicious tangy flavor to your burger.
Marie Rose Dipping Sauce
Marie Rose sauce also makes a great dipping sauce. Serve it with raw vegetables, such as carrots, celery, and peppers, or with potato wedges or chips. It adds a delicious flavor to any snack.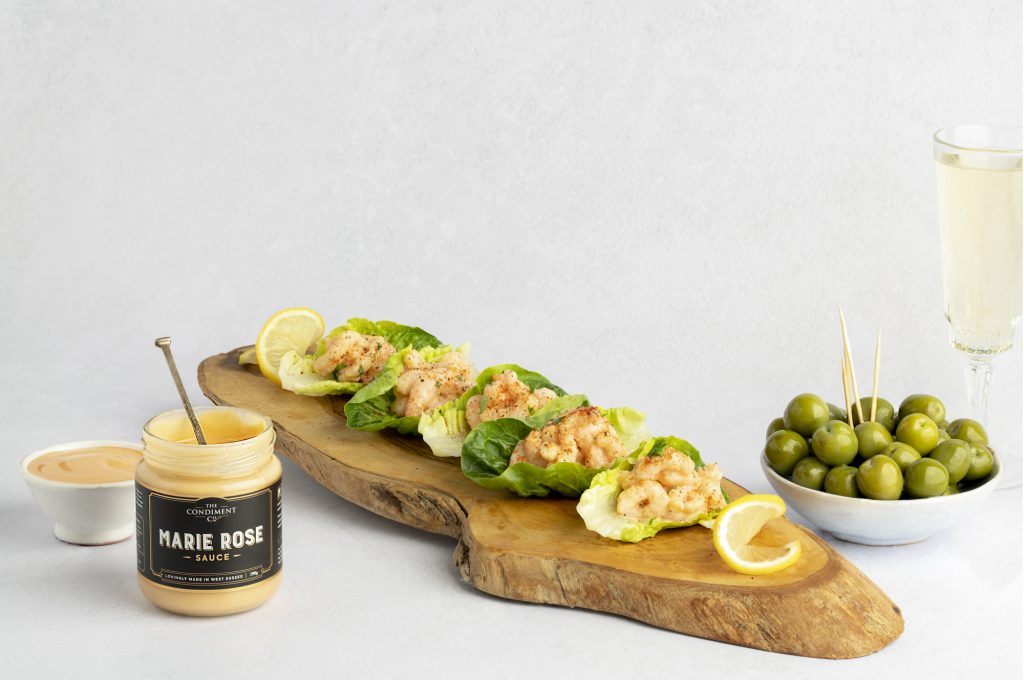 Sandwich Filling
Another way to use Marie Rose sauce is as a sandwich filling. Spread it on some bread and add some sliced chicken, lettuce, and tomato for a tasty sandwich. You could also add some cooked prawns, avocado, and cucumber for a seafood-inspired sandwich.
In conclusion, this cocktail sauce is a versatile condiment that can be used in many different ways. Whether you are serving it with seafood, using it as a salad dressing, or adding it to your burger, it adds a delicious tangy flavor to your dishes. Experiment with different ways of using it and see how it can enhance your meals.
I love making a tasty seafood sandwich with lashings of Marie Rose and a squeeze of lemon